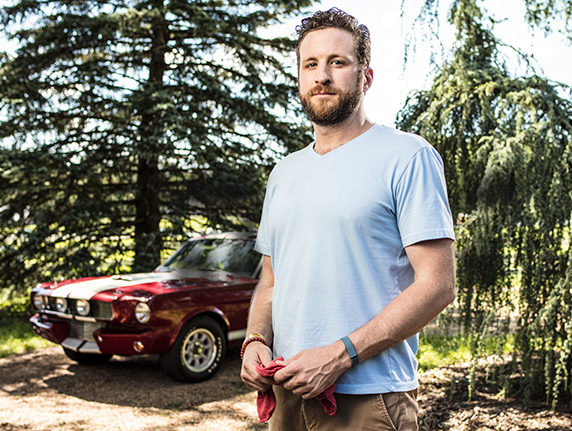 "MY VICTORY WAS ADMITTING I HAD A TBI AND GETTING HELP." - Wade Spann
While on patrol in Fallujah, Iraq, in 2004, Wade's Humvee struck an IED. Protected by just a ballistic blanket, he suffered a shrapnel wound to the back of his head. A year later, he was diagnosed with a concussion and memory loss.
After two more tours, returning home and graduating from college, Wade was finally diagnosed with a traumatic brain injury and PTSD. With DAV, he's found the support he needs to help overcome his injuries.