When you participate in DAV's Victories for Veterans Challenge each mile you go and dollar you raise makes a difference and brings a veteran that much closer to achieving their own victory.
We're deeply appreciative of the support given to us by all of our supporters. Every donation helps in creating the next victory for a veteran. DAV provides a lifetime of support for veterans of all generations and their families, helping more than 1 million veterans in positive, life-changing ways each year. 
Here's an idea of how donations make a real difference: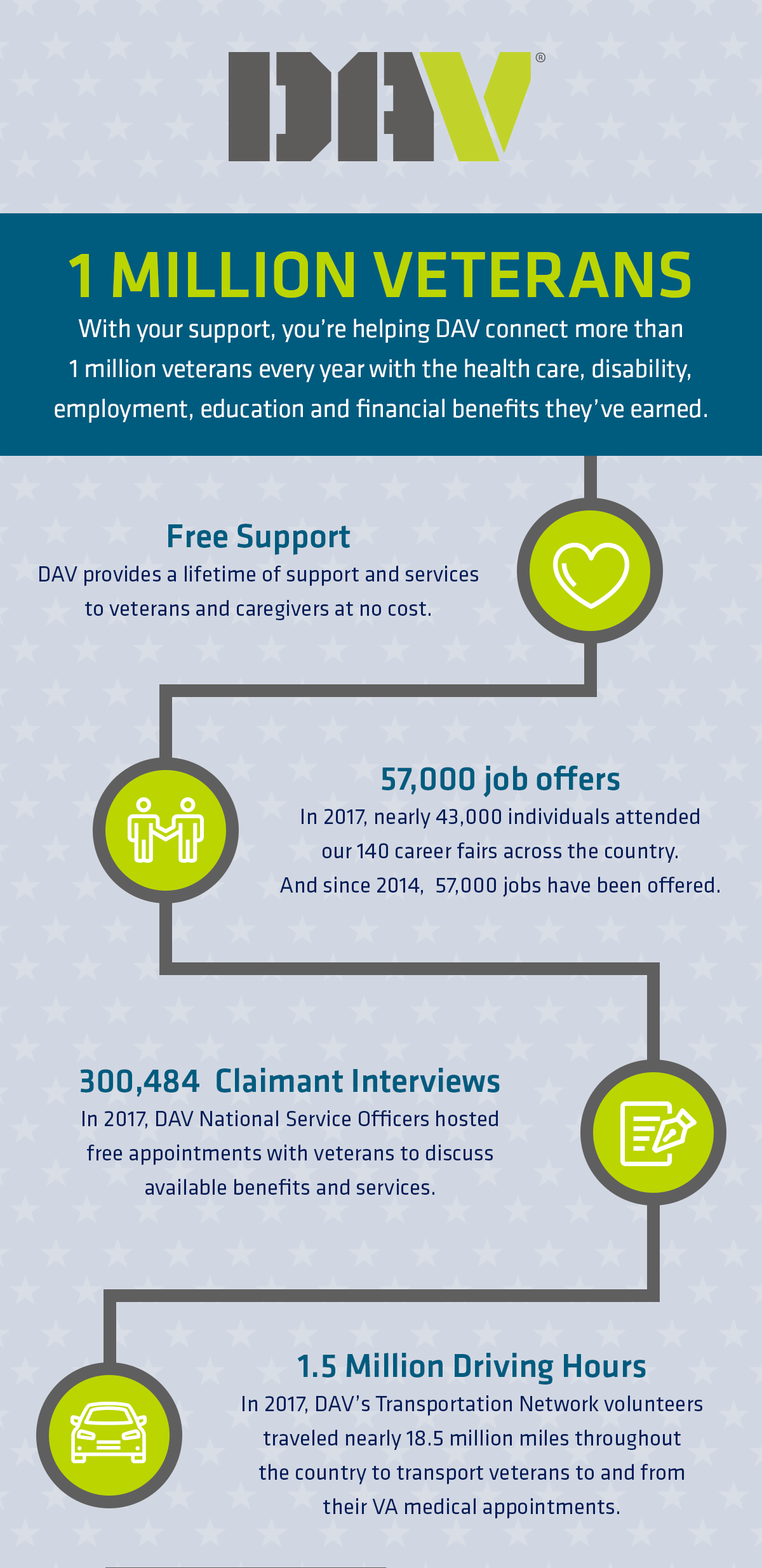 Bobby Body overcame the loss of his leg to a roadside bomb in Iraq to become a champion powerlifter. - "My Victory was finding the strength to be a champion."
Meet our veterans