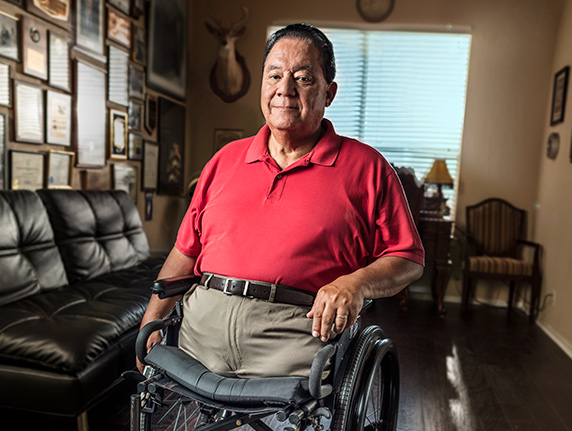 "MY VICTORY WAS HAVING A FULL LIFE." - Armando Albarran
While serving in Vietnam, a land mine took both of Armando's legs. With help from DAV, he found the right support and learned that he can do anything. From his hospital bed, Armando worked with a DAV national service officer to complete his application for benefits.
His benefits helped him earn his bachelor's degree, followed by a degree in counseling. Working with the Texas Department of Labor, Armando had a fulfilling career as a Vocational Rehabilitation Specialist helping other veterans overcome their combat injuries.